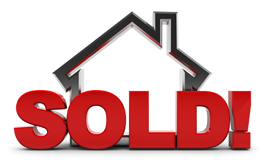 2022

Properties listed or sold by Team Krotik and
Advanced Marketing since January 1st, 2022

• 2240 Fruitland Atwater
• 1004 9th St Merced
• 5550 Hwy 140 Merced
• 6576 Eden Winton
• 8030 Sante Fe Winton
• 2758 Sharon Dos Palos
• 1261 Canal School Newman
• 2747 Montana Merced
• 683 Drakeley Atwater
• 2690 Hawthorne Merced

2021

Properties listed or sold by Team Krotik and
Advanced Marketing since January 1st, 2021

• 2339 Village Circle Atw
• 5550 St Hwy 5550 Atw
• 1465 Spruce Atw
• 380 Manzanita Atw
• 379 Parsons Merced
• 1440 Willow Atw
• 3763 Dickenson Ferry Merced
• 1271 Ivy Atw
• 2151 Falcon Atw
• 1135 Spruce Atw
• 10020 Pepper Ballico
• 3141 Village Woods Atw
• 1820 De La Guerra Atw
• 1800 De La Guerra Atw
• 2314 Lecco Merced
• 3763 Dickenson Ferry LAND Merced
• 0 Walnut Winton
• 7515 Gertrude Land Winton
• 170 E 13th Merced
• 1540 Tamarack Atw
• 494 Joshua Atw
• 1963 5th Atw
• 651 Holly Atwater
• 6575 Gayle Winton
• 6815 Myrtle Winton
• 2405 Canal Atwater
• 2409 State Hwy140 Merced
• 232 E Fir Atwater
• 495 Joshua Atwater
• 1830 Los Olivos Atwater
• 3141 Gary Merced
• 3440 Nonpareil Atwater
• 7099 California Winton
• 730 Summerfield Atwater
• 485 Joshua Ct Atwater
• 3368 Lighthouse Atwater
• 6577 Eden Winton
• 6794 Camellia Atwater
• 7543 Gertrude Winton

2020

Properties listed or sold by Team Krotik and
Advanced Marketing since January 1st, 2020

• 3731 W Ave 1, Atwater
• 1033 Fruitland Ave, Atwater
• 8475 Almond Ave, Winton
• 3560 Leah Way, Atwater
• 159 Spinnaker Dr, Atwater
• 2024 Gleneagle St, Atwater
• 1024 N Bryant Ct, Merced
• 1831 De La Guerra, Atwater
• 4029 Vaughn Ave, Merced
• 1237 Strawberry Dr, Merced
• 5113 Vecchio Way, Salida
• 177 Elberta Ave, Atwater
• 617 Vallie Ct, Merced
• 6439 Camellia Dr, Atwater
• 240 Peninsula Dr, Atwater
• 343 Sunset Dr, Merced
• 2630 Golf Rd, Turlock
• 1723 Forest Grove Ct, Merced
• 1952 Cordelia Dr, Atwater
• 3349 Nautical Ct, Atwater
• 3550 Leah Way, Atwater
• 583 Seville Way, Merced
• 660 University Dr, Merced
• 2625 2nd Ave, Merced
• 3382 Sextant Dr, Atwater
• 2309 Katy Ln, Merced
• 302 Channel Ave, Atwater
• 2978 Palomino Ln, Atwater
• 1471 Club Dr, Merced
• 3672 Avocet Ct, Merced
• 3282 Sutter Ct, Merced
• 10033 5th St, Delhi
• 3731 W Avenue 1, Atwater
• 10013 5th St, Delhi
• 2970 Virginia St, Atwater
• 9227 Shaffer Rd, Wonton
• 3370 Crows Nest Ct, Atwater
• 3209 Thorn Ave, Merced


Buyer Controlled sale since January 1st, 2020

• 27 W 25th St, Merced
• 3560 Leah Way, Atwater
• 5113 Vecchio Way, Salida
• 177 Elberta Ave, Atwater
• 617 Vallie Ct, Merced
• 27 W 25th St, Merced
• 2658 9th Ave, Merced
• 1457 Dynes St, Merced
• 501 S Buhach Rd, Merced

2019

Properties listed or sold by Team Krotik and
Advanced Marketing since January 1st, 2019

• 4753 Beckman
• 6515 Gayle
• 5151 Mulberry
• 3367 Cordova
• 1821 De La Guerra Way
• 1841 De La Guerra Way
• 7907 Walnut Ave
• 985 Poppy Hills Atwater
• 197 Madrona Atwater
• 3530 Leah Way Atwater
• 335 Caron Way Atwater
• 713 Monterey, Chowchilla
• 2020 Ashby Rd, Merced
• 813 Monterey, Chowchilla
• 1996 Sagewood, Atwater
• 7510 Almond Ave Winton
• 3387 Lagoon Ave Atwater
• 1155 Buhach Rd Atwater
• 2115 Third Ave Atwater
• 2084 Betsy Ross Atwater
• 6515 Gertrude Atwater
• 3292 Mariner Atwater
• 1038 Mount Vernon Merced
• 1805 Cedar Lake Atwater
• 1054 W 20th Merced
• 1754 Patriotic Atwater
• 5511 Rainbow Atwater
• 2232 Palm Atwater
• 1650 Buhach Atwater
• 1850 De La Guerra Atwater
• 3461 Catamaran Atwater
• 850 Bottocino Atwater
• 2093 Betsy Ross
• 1355 Vine Atwater
• 2766 Giannini Atwater
• 2931 5th Atwater
• 3540 Leah Way
• 150 Pacemaker Atwater
• 565 Martha Atwater
• 600 Fruitland Atwater
• 3411 Shipwright, Atwater
• 159 Crows Nest Ct, Atwater
• 2000 De La Vina Ct, Atwater
• 1841 Valley St, Atwater
• 2032 Gleneagle St, Atwater
• 150 Pacemaker Dr, Atwater
• 169 Crows Nest Ct, Atwater
• 158 Crows Nest Ct, Atwater
• 138 Crows Nest Ct, Atwater
• 3451 Shipwright Ave, Atwater
• 148 Crows Nest Ct, Atwater
• 1421 Tahoe St, Merced
• 2368 Redwood Ave, Atwater
• 404 W 26th St, Merced
• 159 Spinnaker Dr, Atwater
• 2024 Gleneagle St, Atwater
• 158 Tillerman Dr, Atwater
• 1811 De La Guerra Way, Atwater
• 1036 W 19th St, Merced
• 168 Tillerman Dr, Atwater
• 7242 Louise Ave, Winton
• 1251 Tamarack Ave, Atwater
• 3370 Crows Nest Ct, Atwater
• 178 Crows Nest Ct, Atwater

Buyer Controlled sale since January 1st, 2019

• 1821 De La Guerra Way
• 1841 De La Guerra Way
• 3530 Leah Way Atwater
• 2473 Remington, Merced
• 7510 Almond Ave Winton
• 2084 Betsy Ross Atwater
• 2709 Carmel Atwater
• 5511 Rainbow Atwater
• 1650 Buhach Atwater
• 717 Oriole Atwater
• 1850 De La Guerra Atwater
• 2358 Drake Merced
• 3141 Village Woods Atwater
• 2093 Betsy Ross
• 2766 Giannini Atwater
• 2056 Nebela Atwater
• 6333 Jonah Atwater
• 4904 Vaughn Ave, Merced
• 6333 Jonah St, Atwater
• 169 Crows Nest Ct, Atwater
• 2000 De La Vina Ct, Atwater
• 138 Crows Nest Ct, Atwater
• 3451 Shipwright Ave, Atwater
• 148 Crows Nest Ct, Atwater
• 2368 Redwood Ave, Atwater
• 6711 Cali Ave, Winton
• 404 W 26th St, Merced
• 3370 Crows Nest Ct, Atwater
• 178 Crows Nest Ct, Atwater

2018

Properties listed or sold by Team Krotik and
Advanced Marketing since January 1st, 2018

• 3433 San Bruno, Merced
• 3068 Bel Mira, Atwater
• 2717 Peerless, Atwater
• 3390 Shoreline, Atwater
• 530 Brookdale, Merced
• 1826 Canal
• 6780 Antonio
• 1876 Buhach Rd, Atwater
• 1700 2nd Street, Atwater
• 248 Harbor, Atwater
• 1550 Shaffer Rd, Atwater
• 12521 Magnolia, Livingston
• 15812 Avenue 22 1/2, Chowchilla
• 3066 Claret, Atwater
• 5890 Cherub, Atwater
• 1790 Winton Way, Atwater
• 2016 De La Vina, Atwater
• 7045 Gerard, Winton
• 2850 Boardwalk, Merced
• 625 Dennis, Merced
• 6532 Eden, Winton
• 3220 Cherokee, Merced
• 901 Rancho Vista, Atwater
• 2801 Lemon, Stevinson
• 567 Seneca, Merced
• 1640 Castle, Atwater
• 2303 Gaither, Atwater
• 2004 De La Vina, Atwater
• 1922 Shadowbrook, Merced
• 1301-1303 Frankfort, Merced
• 2115 Third Street, Atwater
• 2473 Briarwood, Atwater
• 2008 De La Vina, Atwater
• 1498 Meadows, Atwater
• 111 W. 22nd Street, Merced
• 1246 N Dome, Merced
• 2089 Honor Ct, Atwater
• 2020 De La Vina, Awater
• 0 Roosevelt Ave, El Nido
• 491 Roosevelt Ave, El Nido
• 2180 Weston Way, Merced
• Ave 1, Atwater
• 1930 Warren Ct, Merced
• 1170 Farmdale, Merced
• 3784 Avocet, Merced
• 2617 Glen Ave, Merced
• 130 West North Avenue, Turlock
• 7647 Yamato Rd, Livingston
• 0 Robin Ave, Livingston

Buyer Controlled sale since January 1st, 2018

• 1977 Woodhaven Ct, Merced
• 3068 Bel Mira, Atwater
• 2717 Peerless, Atwater
• 3390 Shoreline, Atwater
• 1876 Buhach Rd, Atwater
• 1550 Shaffer Rd, Atwater
• 12521 Magnolia, Livingston
• 15812 Avenue 22 1/2, Chowchilla
• 1305 Tamarack, Atwater
• 1818 Quinley, Atwater
• 1613 Augusta, Atwater
• 1698 Chaparral, Atwater
• 1640 Castle, Atwater
• 2004 De La Vina, Atwater
• 603 Renesslaer, Merced
• 2115 Third Street, Atwater
• 2638 Giannini, Atwater
• 111 W. 22nd Street, Merced
• 2020 De La Vina, Awater
• 0 Roosevelt Ave, El Nido
• 491 Roosevelt Ave, El Nido
• Ave 1, Atwater

2017

Properties listed or sold by Team Krotik and
Advanced Marketing 2017

• 238 E. Juniper, Atwater
• 3271 Spyglass, Atwater
• 612 Los Altos, Atwater
• 2021 Sola Court, Atwater
• 5496 Celestial, Atwater
• 2671 Granite, Atwater
• 290 E Fir Ave, Atwater
• 3357 Stacy Court
• 9520 Hillside, Delhi
• 3071 Chablis, Atwater
• 3564 Santiago, Merced
• 3128 Trindade, Merced
• 175 East Manzanita, Atwater
• 1303 Stratford, Atwater
• 569 Peach, Chowchilla
• 21501 Sunset, Los Banos
• 1454 Elm, Atwater
• 1462 First Street, Atwater
• 1351 Margaret, Atwater
• 6509 Camellia, Atwater
• 7274 Edythe, Winton
• 1657 Valley, Atwater
• 5511 Rainbow, Atwater
• 1653 Vann Terrace, Atwater
• 2170 Yosemite, Merced
• 2917 Franklin, Merced
• 587 Center, Atwater
• 1433 Victoria, Atwater
• 1258 Pinnacle, Atwater
• 36.8 acres of Almonds, corner of Walnut/Arena, Livingston
• 2127 Reitz, Atwater
• 2778 Madrid, Merced
• 1368 Norfolk, Atwater
• 1805 Elk Ridge, Atwater
• 2990 Sequoia, Merced
• 490 East Fir, Atwater
• 2671 Granite, Atwater
• 900-902 Cedar, Atwater
• 2175 W Street, Merced
• 2098 Soquel, Atwater
• 6778 Fruitland, Atwater
• 3122 Forest Grove Ct, Atwater
• 3336 Lagoon, Atwater
• 400 Gabriel, Atwater
• 530 Brookdale, Merced
• 3073 Nottingham, Merced
• 1987 5th Street, Atwater
• 2026 Woodside Ct, Atwater
• 6066 Angel Dr, Winton
• 2180 Weston Way, Merced
• Ave 1, Atwater
• 1930 Warren, Merced

Buyer Controlled sales 2017

• 2021 Sola, Atwater
• 5496 Celestial, Atwater
• 7048 Cottage, Winton
• 7113 Louise, Winton
• 3526 Veranda, Merced
• 3088 Summit, Atwater
• 1675 Primrose, Merced
• 3128 Trindade, Merced
• 587 Center, Atwater
• 3872 De Paul, Merced
• 2013 Oak Grove, Atwater
• 1303 Stratford, Atwater
• 1952 Cordelia, Atwater
• 2170 Yosemite Parkway, Merced
• 2990 Sequoia, Merced
• 6780 Antonio, Winton
• 3019 Greenwood, Merced
• 541 Curtis, Atwater
• 680 Murieta, Atwater
• 2098 Soquel, Atwater
• 3349 Nautical, Atwater
• 449 Alder Ct, Atwater
• 116 Kites Way, Chowchilla
• Ave 1, Atwater
______________________________________________________________________________
Get it sold! Call Andy today!
209-777-5070
andygetsitsold@gmail.com



Advanced Marketing by Andy Krotik a Results Realtor.
BRE #01040802
Andy Krotik has Moved!
Come see me, Find me on the second floor of the Transcounty Title Building
New location / Same Great Service
What are Clients saying about Andy?
Click here to learn more
"Making the American Dream Come True Since 1989"